Ceramics Coating
CERANO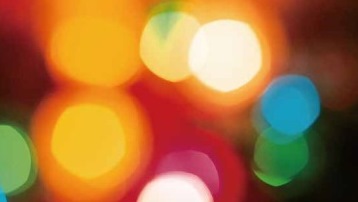 Feature

CERANO is a surface coating that has great durability and hardness.

Feature

CERANO maintains excellent durability for chemical and physical actions because key components of the paint film structure are inorganic varnish (Si-O), which is created by Sol-Gel process and inorganic pigments that almost never discolor against heat and ultraviolet rays.

Feature

CERANO is available in one liquid type, which can be used any time without worrying about its pot life.

Feature

The paint film is excellent in durability and is finished in gentle gloss.
CERANO's heat resistance was verified in the heat resistance test. Compared to silicon resin paint and acrylic resin paint, it shows less decrease in gloss after heating at high temperature.
Heat Resistance of CE-300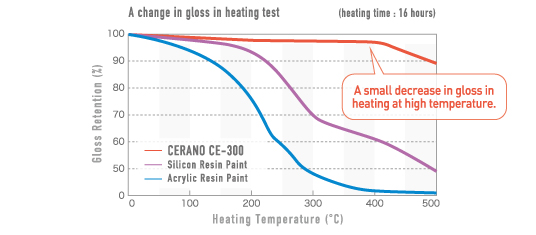 Expanding application and capabilities
Lighting apparatus
Inner and outer surfaces of frying pan
Cookware
Electric appliance
■Volume (Package)
(日本語)
商品名
耐熱温度
品番
光沢
色調
荷姿
硬化剤
仕様書
セラミックス塗料 セラノ
250℃
CE-100C
ツヤ有
クリア
-
0.8kg・3kg・16kg
-
600℃
CE-300-1
半ツヤ
黒
調色可
1kg・4kg・16kg
-
CE-300-4
緑
-
CE-300-5
銀
-
CE-300-9
チタンイエロー
-
CE-300-10
錆
-
CE-300-20
白
-
CE-300-23
黄
-
CE-300-30
青
-