Corporate Profile
Company Name

Okitsumo Incorporated

Head Office Location

1109-7 Shibade, Kuramochi-cho, Nabari-shi, Mie, Japan

Representative

President: Shigeharu Yamanaka

Foundation

in 1934

Capital Stock

99.81 million yen

Description of Business

Production and distribution of heat resistant paint, fluorine resin paint, and functional coating agent.

Domestic Market Share

Heat resistant paint: No. 1 in the market share
Photocatalyst paint: No. 1 in the market share (including associated companies)

ISO

Certification and Acquirement of ISO 9001 in 1998
Certification and Acquirement of ISO 14001 in 1999
Origin of Company Name
The name of the company, Okitsumo, is derived from a collection of poetry called Manyoshu (the oldest anthology of poems in Japan) that refers to the location of the company head office in Nabari. Pursuing the latest technologies, our company always hopes to remember the pure and rich heart of our ancestors who loved the beautiful nature.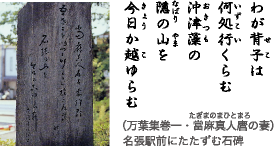 About Law for Measures to Support the Development of the Next Generation
General Employer Action Plan
In order to arrange ideal working conditions under which employees
demonstrate their skills and easily harmonize work and life, the action plan is formulated.