Far-Infrared Radiation Paint
Paint Far-Infrared Radioactive Paint and High Efficient Radioactive Paint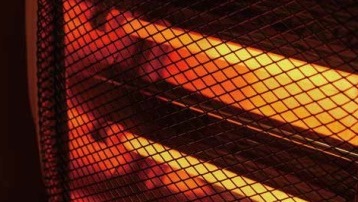 Feature

Far-infrared rays are easily absorbed by organic matters and have a heating effect when it infiltrates into the inside. Using these characteristics to efficiently radiate the wavelength region of the far-infrared rays from the heat source, the research is conducted for their applications to health appliances, beauty apparatuses, kitchenware, and heaters.
2 types of paint for each use
The graph shows the spectral emissivity curve of each product at 500 deg. C.
The emissivity of each product is shown below.
Far-infrared paints, W-600 show a high emissivity in a wavelength region longer than 5.0μm and suppress it in a region of the near and mid infrared rays.
High efficient radiation paint B-600 shows a high emissivity in wide wavelength regions from near-infrared rays to far-infrared rays.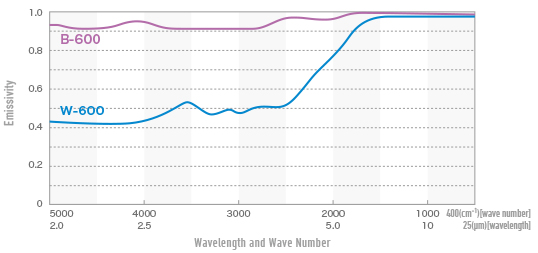 Lineup
■Far-Infrared Radiation Paint
Far-infrared radiation paint allows far-infrared radiation rays to be directly absorbed into a heated object from the heat source for efficient heat-up, and can be used for heaters to produce a high-efficient far-infrared radiator.
■High Efficient Radiation Paint
High efficient radiation paint can be used when utilizing all of the heat energy radiated from the heat source.
Expanding applications and capabilities.
Heater
Sauna
Heating portions
Thermal insulating apparatus
Heat exchanger
Other heat utilization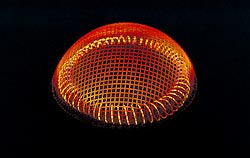 ■Volume (Package)
Product
Name
Heatproof
Temperature
No.
Gloss
Color
Tone
Package
Far-Infrared Radioactive
Paint
600℃
W-600
Matt
White
1kg・4kg・16kg
High Efficient Radioactive
Paint
600℃
B-600
Matt
Black