Heat Releasing Paint
COOLTECH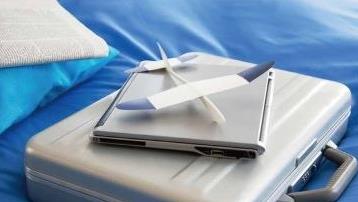 Feature

The coating agent decreases the temperature of the base material itself or atmosphere by utilizing the heat release.

Feature

It has an excellent radiation property in all infrared areas (from near infrared rays to far infrared rays).

Feature

It shows a stable radiation property from low temperature to high temperature (approximately 1000°C).

Feature

It is possible to form films in various types of colors that was once difficult to be formed in radiation coating.
Heat Releasing
Painting COOLTECH onto the base material will improve the emissivity of the material surface, which allows more heat to be released.
There are three methods of heat conduction: heat conduction, heat transfer (convection), and heat release (heat radiation). COOLTECH utilizes the heat release (heat radiation) to easily release the heat.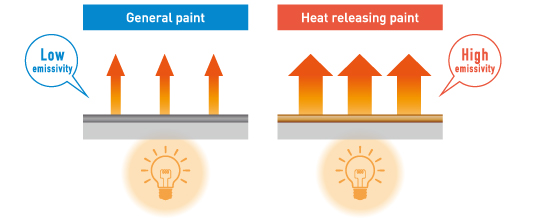 ■Heat Releasing Effect

It is obvious that the heatsink for which COOLTECH is painted shows a smaller increase in temperature in every heater output and is better at the heat releasing effect than the traditional aluminum heat sink.
■Heat Releasing Effect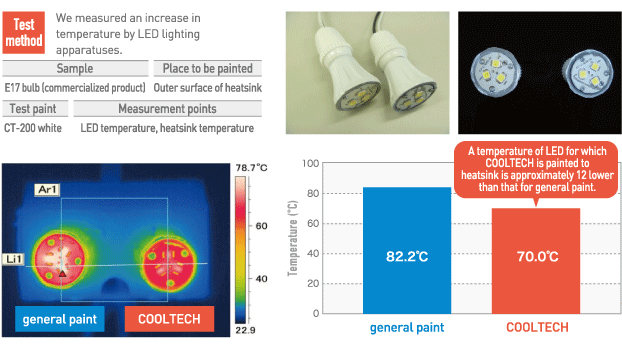 A temperature of LED for which COOLTECH is painted to heatsink is approximately 12°C lower than that for general paint.
Expanding applications and capabilities.
PC chassis
Heatsink
PCB or package for semiconductors and electronic components
Heating plate
Engine components
Car audio components
■Catalog and Paint Specifications
Product information and their paint specifications are available in the following links.
For details on paint specifications, click CONTACT to obtain them.
■Volume (Package)
Product
Name
Heatproof
Temperature
No.
Gloss
Color
Package
Specifications
Heat Releasing Paint
COOLTECH
Up to 200°C
CT-200
Gloss
Black
Can be toned
1kg,4kg,16kg
Green
Titanium yellow
Rust
White
Yellow
Blue
Red
400°C to 600°C
CT-600
Matt
Black
-
600°C to 1000°C
CT-800
Matt
Black
-
White
-