Heat Insulation and Retention Paint
HIP AERO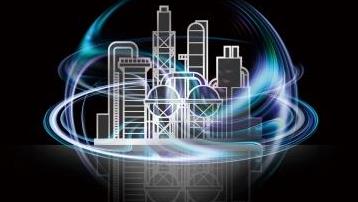 Feature

It is made by using the "aerogel" (12mW/m.K), the most superior heat insulating material as a solid.

Feature

It can save energy as well as reduce CO

2

by suppressing heat loss from the heating equipment (industrial furnace).

Feature

It is helpful to prevent CUI (corrosion under insulation.)
■4 advantages of HIP AERO
4 advantages are expected by applying HIP AERO to industrial furnaces.

■What is Aerogel?
Aerogel is made from silica, which has low heat conductivity, and 95% of the total is super porous fine structure. Because the micropore diameter of the super porous fine structure is smaller than the mean free path of air, aerogel suppresses the heat conductivity by convection and realizes a totally new heat insulation. It is the most advanced material that is even applied in space development by NASA.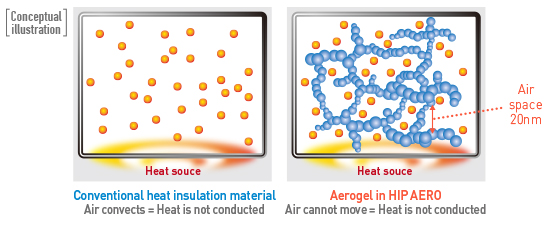 ■ Dual heat insulation mechanism in only HIP AERO
Heat transfer is suppressed by aerogel and heat release is limited by heat cut silver's low-emissivity,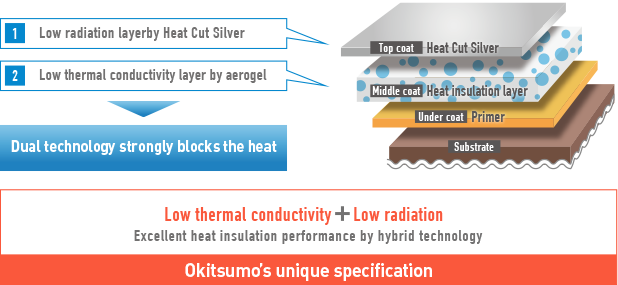 ■ Heat Insulation Property
Low heat conductivity of approximately 45 mW/m・K (equivalent to glass wool) is achieved.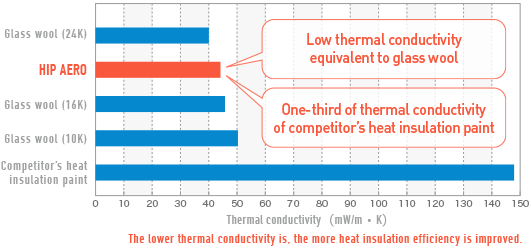 ■Useful to prevent CUI.
As being paint, it adheres very well to the substrate and protects the base material from CUI.
CUI:Corrosion caused by persistent humidity under insulating materials due to rainwater infiltration.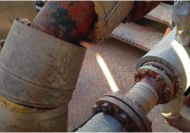 ■4 positive effects of suppressing the heat loss of heating equipment(industrial furnace.)
①Energy saving (Reduction of electricity and fuel expense.)
②CO

2

reduction / year
③Improving the working environment.
④Burn injury prevention.

Example at Non-ferrous
metalworking company A.
Measurement at a
melting furnace
(Coating dimension: 100 sq.m)

Rate of the heat flow on the melting furnace was measured.
Before the application of HIP AERO, the heat flow rate of the furnace (=heat loss) was about 800.00 (W/sq.m) whereas after HIP AERO application, the rate was reduced to 300.00 (W/sq.m), the half of the initial measurement. This example shows HIP AERO is useful not only for energy saving but for working environmental improvement.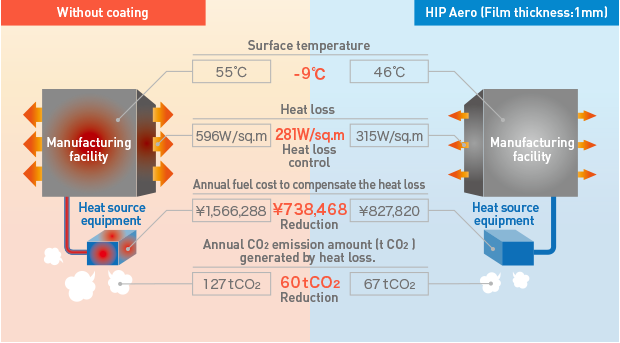 ■Video of Comparison Test for Heat Insulation Property
Expanding applications and capabilities.
electronic furnace
reflow furnace
baking oven
aluminum melting / retaining furnace
incinerator of waste treatment plant
■Catalog and Paint Specifications
Product information and their paint specifications are available at the following links.
For details on paint specifications, click CONTACT.
Product
Name
Heatproof
Temperature
No.
Gloss
Color
Package
Paint Specifications
Heat Insulation and
Retention Paint
HIP Aero
200℃
Primer
UN-200
-
Rust
1kg,4kg,16kg
-
Middlecoat
MA-200
-
White
2kg,8kg
Topcoat
TS-200
-
Silver
0.8kg,3kg,16kg

Okitsumo's environmental contribution
ReEner, Energy-Efficient and Environmentally Conscious Product Line
ReEner is an energy-efficient and environmentally conscious product line developed with the concept Energy-Saving and Energy-Creating Paint via Photothermal Control. As a manufacturer of heat resistant and functional paints, Okitsumo makes a proposal for the environmental solution.